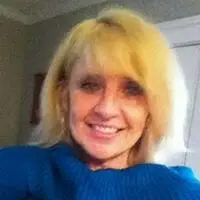 Dawn Merrill is a Licensed Clinical Mental Health Counselor specializing in individual, couples and family therapy and maintains a private practice in Nashua, New Hampshire.

With over 15 years experience as a psycho therapist, and as a graduate of Columbia University specializing in psychological counseling, she is currently serving as private practitioner working with a broad spectrum of clients. Among her areas of expertise are relationship counseling for all relationships, heterosexual, homosexual, family members, friends and co-workers. The other area of expertise is dealing effectively with stress and anxiety that arise from all issues to include financial and role changes in life.

Dawn is an interactive, solution-focused therapist. Her therapeutic approach is to provide support and practical feedback to help clients effectively address personal life challenges. She integrates complementary methodologies and techniques to offer a highly personalized approach tailored to each client. With compassion and understanding, she works with each individual to help them build on their strengths and attain the personal growth they are committed to accomplishing.
Education :
Columbia University - MA, Ed.M.

License, Certifications & Awards :
State of New Hampshire LCMHC
Additional Training;
The Institute of Contempoary Psychotherapy, NY, NY - Family and Couples Treatment Services

Professional Activities and Memberships:
ACA, AMHCA, AMFTA
Request an Appointment Today - Dawn Merrill